Alameda Firefighters Say: Elect the Team Who Protects 911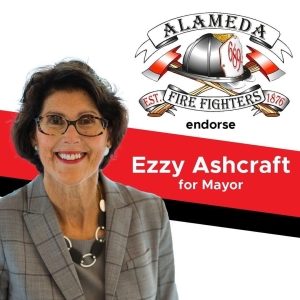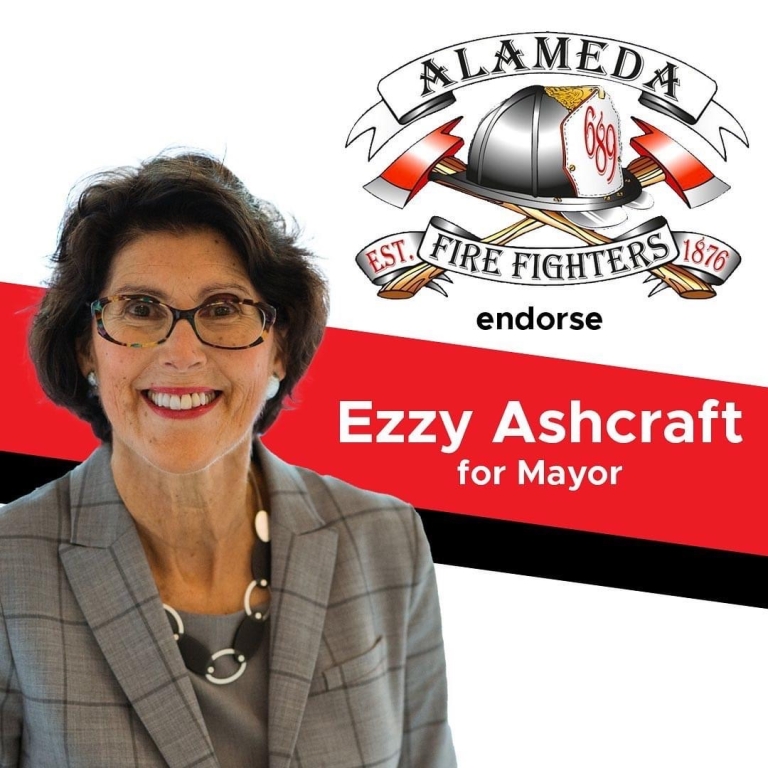 Re-Elect Alameda Mayor Marilyn Ezzy Ashcraft:
Challenging times demand effective, visionary leadership. Mayor Marilyn Ezzy Ashcraft is passionate about addressing the impacts of climate change affecting our health and fire safety risks. She also prioritizes transitional and permanent housing for unsheltered individuals and families, and affordable housing for working families. Join Alameda Firefighters in support of Mayor Marilyn Ezzy Ashcraft.
Endorsed for City Council (choose two)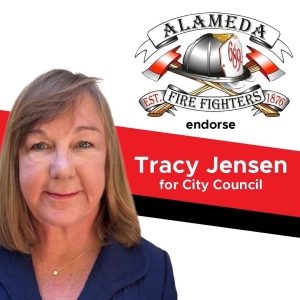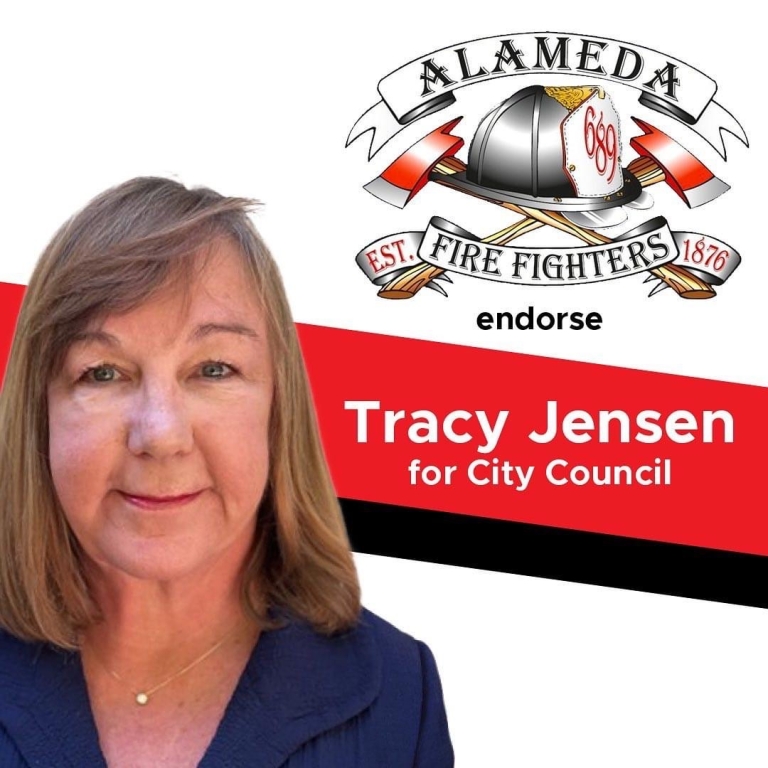 Alameda Healthcare District Director Tracy Jensen:
Tracy supports our Fire Department's CARE program for residents facing mental health challenges. Under her leadership, Alameda Hospital's Stroke Center was nationally recognized. Tracy is a former School Board Member and founding member of the Alameda Collaborative for Children, Youth and Families.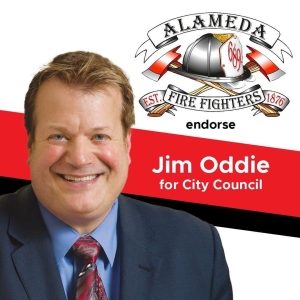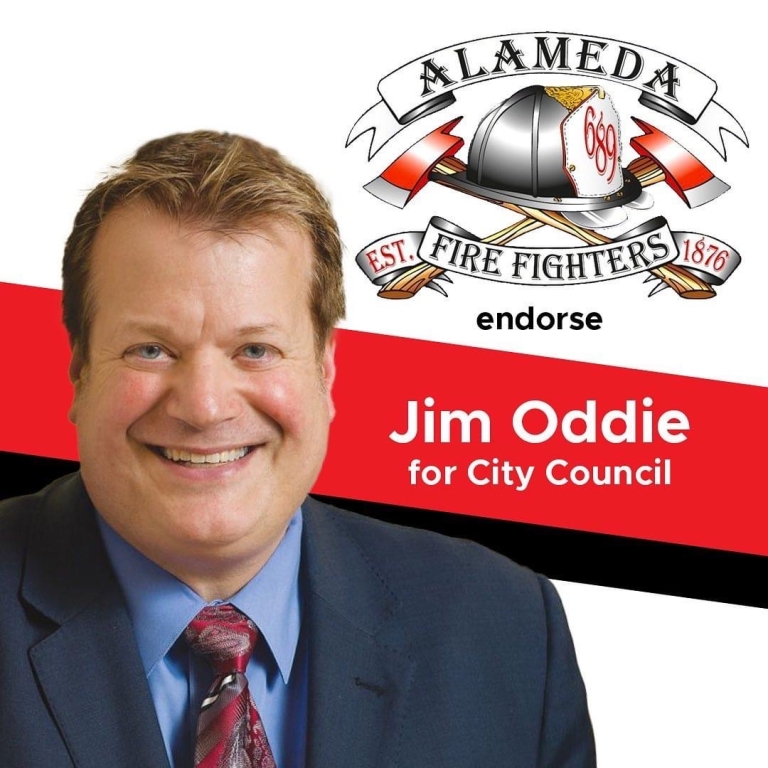 Former Councilmember Jim Oddie:
Jim's experience connecting constituents to services helps the most vulnerable in our community. Jim champions maintaining 911 emergency medical response services and effective, compassionate support for Alameda's homeless residents. As Councilmember, Jim will lead efforts to move medically frail unhoused seniors to permanent housing. https://youtu.be/zIOhUGv1BM4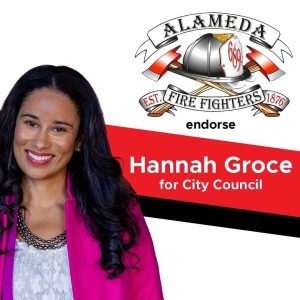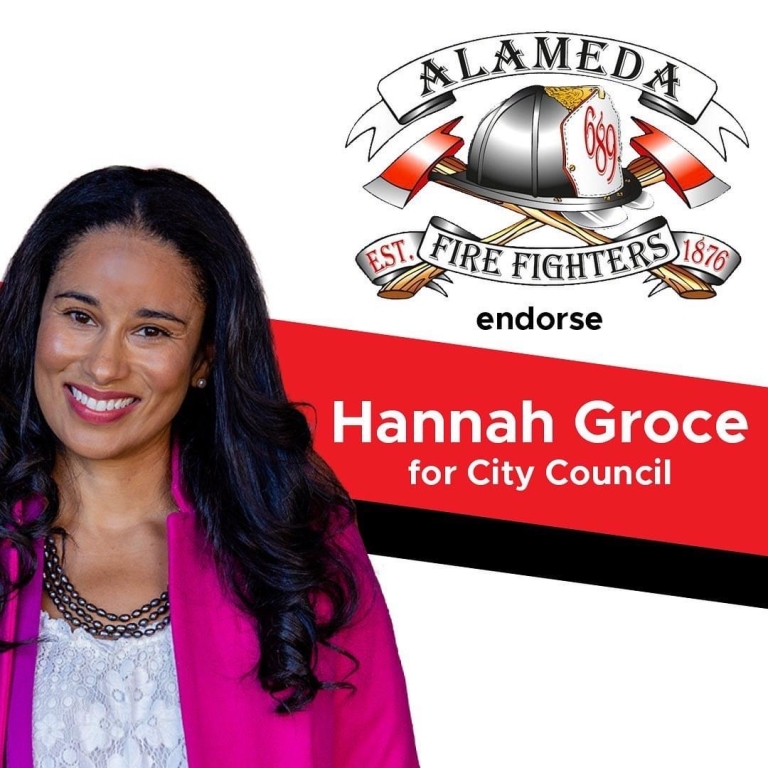 Hannah Groce:
Hannah has years of experience working at the County and regional level on solutions to address our affordable housing crisis. She has dedicated her career to serving communities that are marginalized and will bring a proactive, collaborative leadership style including front-end community engagement.
Ad paid for by Alameda Firefighters Local 689. Not authorized by any candidate or candidate controlled committee.